Casey Schmitt had four hits, including his second home run in his first three major league games, and the San Francisco Giants opened a four-game series against the Arizona Diamondbacks with a 6-2 win on Thursday in Phoenix
Flopping and slurring and gambling, oh my! | Worst of the Week
Alex Cobb (3-1) tossed 7 1/3 scoreless innings for the Giants, who led 2-0 before scoring four runs in the top of the ninth. The right-hander allowed seven hits and two walks while striking out three
Schmitt, who was promoted from Triple-A Sacramento on Tuesday, also singled twice, doubled and drove in three runs. He is 8-for-12 to begin his career, tying Willie McCovey for the most hits by a Giants player in his first three games
Schmitt gave the Giants an early lead with a two-run homer to left field in the second inning against Tommy Henry (1-1). The 443-foot blast landed in the second deck and scored Michael Conforto, who was on after drawing a one-out walk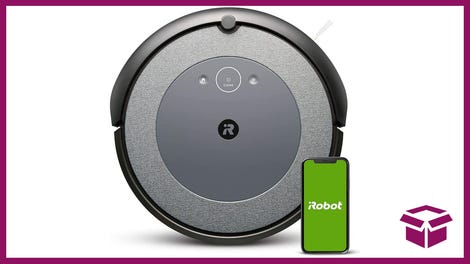 30% Off
iRobot Roomba i3 Robot Vacuum
A little helper
This robot vacuum can deal with hard floors and carpets, can focus on dirtier areas of your home based on its own analytics, has a runtime of up to 75 minutes, and can even do extra cleaning when pollen or shedding season are here to help those with allergies breathe a little easier.
Henry was lifted after giving up two runs on five hits over 6 2/3 innings. He walked two and struck out two while throwing 97 pitches.
The D-backs lost their third straight game and grounded into three inning-ending double plays.
Arizona had runners on the corners with one out in the second before Cobb induced a double-play grounder from Gabriel Moreno.
Moreno bounced into another inning-ending double play in the fifth against Cobb, who has given up a total of four runs over his past five starts covering 33 1/3 innings.
The D-backs threatened again in the sixth inning following back-to-back two-out singles by Josh Rojas and Ketel Marte, but Cobb escaped the jam when Pavin Smith flied out to right field.
Tyler Rogers relieved Cobb with one on and one out in the eighth and quickly erased the baserunner when Marte grounded into a double play.
Schmitt sparked a four-run rally in the ninth inning with an RBI double against Jose Ruiz. Joey Bart followed with a run-scoring single, Schmitt scored on LaMonte Wade's fielder's-choice grounder, and Bart crossed the plate on Bryce Johnson's sacrifice fly.
Dominic Fletcher had three hits and helped Arizona avoid the shutout with a two-run single in the bottom of the ninth against Cole Waites.
–Field Level Media


Original source here

#Casey #Schmitt #extends #hot #start #Giants #beat #Dbacks