The Memphis Grizzlies are on the brink of falling 2-0 to the Los Angeles Lakers in their first-round series, which brings a smile to the faces of many people outside Tennessee. These young Grizzlies have talked a gang of mess all season and could find themselves in a deep hole after Wednesday night's game two with the series heading to L.A. The truth is that many people would love to see the Lakers humble these dudes and bounce them in the first round.
Hey Shannon Sharpe, the Memphis Grizzlies are the NBA's Kings of the Ring
'I'm fine in the west'
That quote has fueled much of the vitriol for Ja Morant and the Grizzlies this year. When you add all the incidents Morant has been involved in off the court, it's easy to see why the Grizzlies have become public enemy No. 1 in the Association. It's funny now to think about how a song called "Whoop Dat Trick" became Memphis' theme song in a way during home games, and now they are getting whooped by the Lakers and could take another "L" Wednesday night.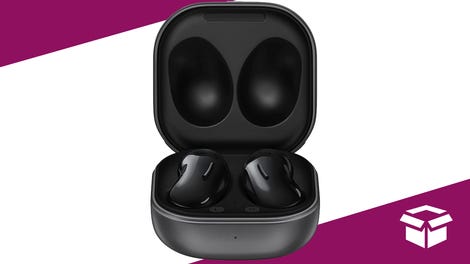 42% Off
Samsung Galaxy Buds Live
Listen up
These are some of the best earbuds Samsung users can get and feature active noise cancelling, incredible sound quality, and a long-lasting fast-charging battery.
No strangers to trash talking
Ja hasn't been the only Grizzly talking trash this year. Dillon Brooks has done his share, especially when it comes to the Warriors and Draymond Green specifically. Both teams probably had their sights set on a rematch of last year's thrilling playoff series, which the Warriors won, but the Kings and Lakers are looking to ruin those plans.
While Memphis is the No. 2 seed in the Western Conference and had an outstanding season, losing in the first round could be good for them. Sometimes being humbled helps a team regain focus and get back to doing what needs to be done. Trash talk is fine on the court and even has its place off it. But the Grizzlies have run around all season talking crazy like they've actually won something in the NBA. The way they've carried on, you'd think they beat Golden State last postseason and went on to win an NBA championship.
It's cliché, but game two is a must-win for the Grizzlies, especially with Morant's status due to re-aggravating a hand injury in game one. Plus, Memphis is already without Steven Adams and Brandon Clarke, both key role players for the Grizzlies. Morant's status will likely hang in the balance until close to game time Wednesday evening, but with him at much less than 100 percent, it will be a tall task for Memphis to tie this series before heading to the West Coast.


Original source here

#Lakers #humble #Grizzlies