It's no secret that this current iteration of the NBA has struggled to make its regular season meaningful. Star players miss games night to night, and the matchups we anticipate because they could be a preview of the postseason all of the sudden are rendered moot. Only two things really move the NBA's needle on social media anymore: House of Highlight-worthy clips and individual performances.
That's why it's not outlandish to say the NBA needs great players actively carrying bad organizations. Super teams are great for the playoffs because of the polarizing nature of dynasties. However, from last October to mid April, we need the game's biggest names to be put in positions to have to perform like superstars.
Ask yourselves: Does the NBA want to see Damian Lillard win a title, or make January relevant by scoring 40 or more in six of 11 games, including a 50- and a 60-burger?
If Kobe Bryant played on a superteam his whole career, he'd never have scored 81
Steph Curry has four games of 40-plus points this year, and that's because he's not required to have the sense of urgency that Lillard, or even LeBron James the past two seasons, has had to muster in January and February.
G/O Media may get a commission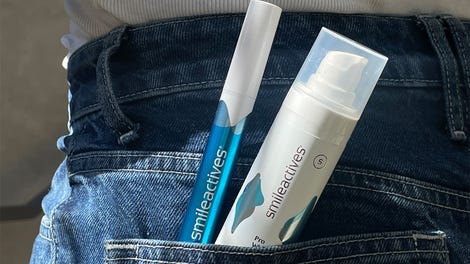 58% off
Whitening Powerhouse Pen & Gel Duo
BRIGHTEN YOUR SMILE
Whiten your teeth at home with Smileactives' one-two punch: the Whitening Powerhouse Pen & Gel Duo. This set will get you the kind of teeth brightening power that uses the same ingredients that dentists rely on for in-office whitening treatments for a fraction of the price.
The Trail Blazers and Lakers have been in trailing position more or less all year, and their stars have had to play like it. The same goes for Luka Dončić this year, and Nikola Jokić during Jamal Murray's absence.
Remember the Warriors season after Kevin Durant left and Klay Thompson had to sit out to rehab a torn ACL? The media was absolutely giddy at the prospect of Curry having to go full "Kobe playing with Smush Parker," and were devastated when an injury robbed them of that.
The argument against super teams is that we want to see KD and LeBron rev the engine as high as it'll go.
And only once we've learned that everything they have isn't good enough do we acquiesce to stars seeking other stars to win titles. (Which is where we're at with Lillard right now.)
The NBA isn't completely inept, and that's why scoring is easier
This season has seen a plethora of huge 40-, 50-, 60-, and even 71-point outings from big names. It's obviously easier than (almost) ever to score in the NBA, and we haven't reached that juncture where it's become bad for the game like the spike of no hitters in baseball.
And we probably will never hit that juncture because watching our favorite players put up massive numbers never gets old. Defense doesn't sell out arenas, but LeBron breaking Kareem Abdul-Jabbar's all-time scoring record absolutely will.
The league wants the game to be as wide open as possible during the regular season because fans are still amazed when they see "Dončić: 60, 21, 10" pop up on their feed or scroll across the ticker. Who knows how long it'll be until we're all numb to outrageous box scores, but that's a problem for future NBA fans.
Right now, fans are content sitting back and basking in individual achievements because we've been programmed to believe that they're great. Once that feeling is gone though, I can't help but wonder what changes the NBA makes next to try to satisfy fans.


Original source here

#NBA #stars #bad #teams #regular #season #palatable