The comeback king may finally be done, but Tom Brady's football obituary should begin with his error of making one comeback too many. The venerable Patriots legend Tampa Bay Buccaneers mercenary-for-hire announced his retirement in a no-frills social media post on Wednesday morning.
Prior to his final season — we hope! — Brady signed a 10-year, $375 million megadeal to become the network's lead analyst. By leaving the starting spot in Fox's booth open for a year, he allowed Greg Olsen to cement himself as a broadcasting powerhouse and the timing of his retirement also made things awkward for the former tight end as the fervor for Super Bowl LVII amped up. Suddenly Tom Brady looks like the Drew Bledsoe of color commentary.
Network broadcast A-teams
Serving on the network A-team has been a prestigious honor through the years. John Madden and Pat Summerall set the standard. Olsen and his play-by-play partner in the No. 1 booth, Kevin Burkhardt, replaced former Cowboys quarterback Troy Aikman and Joe Buck after the pair peeled out for bigger money to be the faces of ESPN's Monday Night Football.
Olsen's insights and analysis on Fox's No. 1 play-by-play team have been a pleasant surprise to viewers and especially to Fox. Super Bowl LVII is his breakthrough moment though. As a veteran tight end in the NFL, Olsen was consistently overlooked. Wide receivers and quarterbacks always stole the limelight from the two-time All-Pro, but as a sportscaster, Olsen was finally the leading man. And he was killing it.
Meanwhile, Tony Romo is getting dragged
Over Championship weekend, Olsen's CBS counterpart Tony Romo was getting dragged for his wet labrador retriever energy during the riveting Cincinnati Bengals-Kansas City Chiefs game, while the former calmly and professionally supplemented a subpar product over at Fox.
G/O Media may get a commission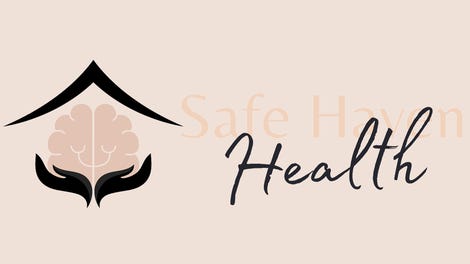 Addiction counseling
Safe Haven Health
Accessible for all
Safe Haven prioritizes your needs with flexible and individuated substance abuse treatment, specifically opioid & alcohol addiction.
Olsen knew this day was coming
However, Olsen was always aware of the $375 million meteor heading toward his career Everest. During an appearance this week on ESPN 1000's "The Waddle and Silvy" radio show, Olsen said it would "suck" if Brady retired, but sounded like he was in good spirits and taking it all in stride.
"We all know the reality," Olsen said. "I know what I signed up for this year. My goal — and I said this before the season even started — my goal was to try to do the best job that I could. Give people a fun listen. Give people maybe a little bit of a different perspective and insight into the game. Do the best job that I can."
Now on the verge of his career apex, Olsen is staring down a demotion. The timing of Brady's announcement a week and a half before the Super Bowl is a stark departure from his mission to avoid being a distraction before the Big Game. He went in the opposite direction this time around. Is it too late for Brady to pop in and replace Olsen or play an active part in the network's Super Bowl coverage in some capacity? Possibly in the pre-game show alongside James Brown, Howie Long, Jimmy Johnson, Michael Strahan, and Terry Bradshaw? (TMZ reported that Brady is not in the network's Big Game plans.)
Soon the Fox pregame crew will swallow the earth whole, but at least Brady is familiar with both teams. Brady's Bucs eliminated Jalen Hurts' Eagles in the Wild Card round in 2022 and dueled with Patrick Mahomes' Kansas City Chiefs in Week 4. Olsen's job is probably safe for two more weeks, but a quarterback controversy is over the horizon. Fox has too much invested in Brady to bench or have him learning the ropes on the B-team. However, there's also a real possibility his football celebrity doesn't translate to broadcasting.
A choice to make
The conventional thinking is that Fox will have to choose between the excellence of the low-key Olsen and the lucrative money they shoveled at Tom Brady — but there is another option. Make the Olsen-Burkhardt duo a trio. It's been done before successfully. Dick Enberg's booth with Phil Simms and Paul Maguire is often regarded as one of the great A-teams in broadcasting lore. Maguire eventually formed a new troika with Mike Patrick and Joe Theismann. Before Aikman and Buck were an inseparable pair, they formed a transcendent three-man booth with Cris Collinsworth. It didn't last long, but their chemistry was undeniable. Brady to a tight end in the booth just feels right. Don't screw this up, Fox. Do the right thing for yourselves and for the fans.




Original source here

#Tom #Bradys #preSuper #Bowl #retirement #awkward #Foxs #Greg #Olsen #heres #solution