Nobody should be surprised that Mac McClung won the dunk contest. If you're a hoops fan, McClung has been in the public eye for some time now because he can dunk well enough to go viral. Add in that he's a 6-foot-2 white guy, and you have a recipe for internet fame.
Before I go any further, I just want to say congrats to McClung. Seriously. That felt like watching someone's dreams come true.
He was a three-star prospect coming out of high school, spent two years at Georgetown, averaged 13 points on 11 attempts his freshman year, and 15 on 13 shots as a sophomore before transferring to Texas Tech. After a junior campaign of putting up 15 points on 12 tries per game, McClung entered the 2021 NBA Draft and did not get selected.
He hasn't played in an NBA game this season after appearing in two games a year ago, each for a different franchise. The Philadelphia 76ers just signed him to a two-way deal, and I doubt we'll see him get any real run if he gets in a game at all.
However, he did this Saturday night.
G/O Media may get a commission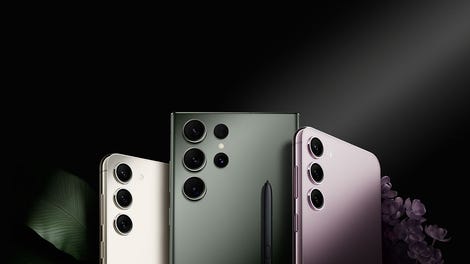 Available Now
Samsung Galaxy S23 Series
Free $100 credit or gift card.
Samsung's newest line of Galaxy phones—the S23 Ultra, S23+, and S23—are available now. Receive a free $100 credit or gift card with your purchase.
That man is a professional dunker. Three of his four dunks received perfect scores, and the other missed out on a 50 by percentage points. The second time he jumped over people was kind of redundant, but he made everything on the first try. Considering what we've become accustomed to at what was once All-Star Weekend's biggest event next to the game itself, this was a show.
There've been past weekends when the buzz from the dunk contest carried over to Sunday, and as a fan, it's really special when that happens. If you can shock and awe NBA players, guys who see some of the greatest athletes on the planet night-to-night, then you have my attention and admiration.
And that leaves me at a loss. McClung is more YouTube sensation than professional basketball player, and I don't know whether to be impressed or pissed. If the league wants to open up the dunk contest to amateurs, that's fine. Let's see what the And 1 hoopers are up to. McClung did a 540? So what. The Air Up There did a 720 dunk like a decade ago. ("HE DID IT TWICE IN THE AIR!")
The death knell for the dunk contest sounded once the biggest names became more concerned with preserving their image than chancing embarrassment. I thought if anyone wouldn't give a shit about that it'd be Ja Morant, but nope, he passed despite trying to kill real NBA centers on a weekly basis.
Even a rookie like Shaedon Sharpe, whose head eclipses the rim three times a game, spurned the opportunity. And, honestly, who could blame them? Why risk getting upstaged by a guy that's six months away from only being broadcast on TikTok?
Dame Time delivers in Utah
Damian Lillard became the first Portland Trail Blazer to win the three-point contest, and he did it in typical, clutch fashion, waiting until the last ball on the last rack to top former winner Buddy Hield.
It was a little anticlimactic because Tyrese Haliburton still had yet to go, but he wasted all his juice on the 31 he posted in the opening round. Lillard played college ball at Weber State, about 36 minutes north of Salt Lake City, and ingratiated himself further to the home crowd by donning his Wildcats jersey with his nickname "Dolla" on the back. 


Original source here

#YouTuber #wins #NBA #Dunk #Contest